1848- the KEY to historiography
---
https://en.wikipedia.org/wiki/Revolutions_of_1848
According to a Wikipedia article about THE FINAL REVOLUTIONS and THE SPRINGTIME OF HUMANITY, in 1848 the 97 percent majority in all of Europe were given political rights and men were given universal suffrage. I believe this 97 percent majority were the pink Europeans. The 3 percent minority were the nobility and the bourgeoisie. They were descendents of the founders of Europe, who came from North Africa after the ice had melted 45.000 years ago. The pinks came around 3000 BC from Central Asia, and were never considered true Europeans; and were not given citizenschip by the Greek elite. They were the BARBARIANS, PARIAHS AND PLEBS OF EUROPE TILL 1848.
In 1848 they were allowed to vote and voted revolutioniry governments in power. Those decided that all portraits of the ancien regime, the brown and black masters, had DARKENED and were in need of a RESTORATION. So, they over painted the hell out of them and the figures emerged as pink people.
1 So this is why it seems there are no Black inventors because they were turned pink, and you can still see this if you see these paintings. Its like a black person wearing pink or beige make up.
2 There were engravings made from these portraits as soona sthey were made for reproduction and sale and these negravings still show the black complexion.
3 many of these persons who became famous have biographies and on the first page is written how they looked and they are all described as brown and black of complexion. Washington was of a mulatto complexion. He was not pink.
4 Many pink people do not know that if a black family marries pinks over four generations, they will be all pink, but still have the name of the black ancestors. I wonder if any of you actually spoke to a BLACK person ever.
Hereby I answered the serious questions in my first thread that is closed.
https://en.wikipedia.org/wiki/Revolutions_of_1848
I suggest the true students of history read this article to understand what I am talking about. All knowledge is acquired and none of you was around in 1848 to know if the masters were pink of Blacks. I attempt a reconstruction based on not portraits alone.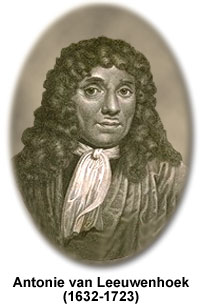 ANTHONIE VAN LEEUWENHOEK WAS A BLACK NEGRO AND INVENTED THE MICROSCOPE.
hE WAS A CITIZEN OF DELFT AND SOLD WOOLLEN CLOTH FOR A LIVING. NOT A SLAVE BUT A MASTER