Day 13: NoR x RIA, Denios x NPO, MW/UCoN/GATO x DB4D, GATO x R&R
---
Day 13: NoR declares on RIA, Deinos declares on NPO, GATO, MW, and UCoN declare on DB4D, and GATO declares on R&R
Winter War 2013 Topics:
A Nordreich Declaration (NoR declares on RIA)
War from Deinos (Deinos declares on NPO)
Mortal Wombat & UCoN's super secret plan to blow up DB4D (MW, and UCoN declare against DB4D)
An Announcement by the Global Alliance and Treaty Organization (GATO declares on R&R, and DB4D)
Current Web: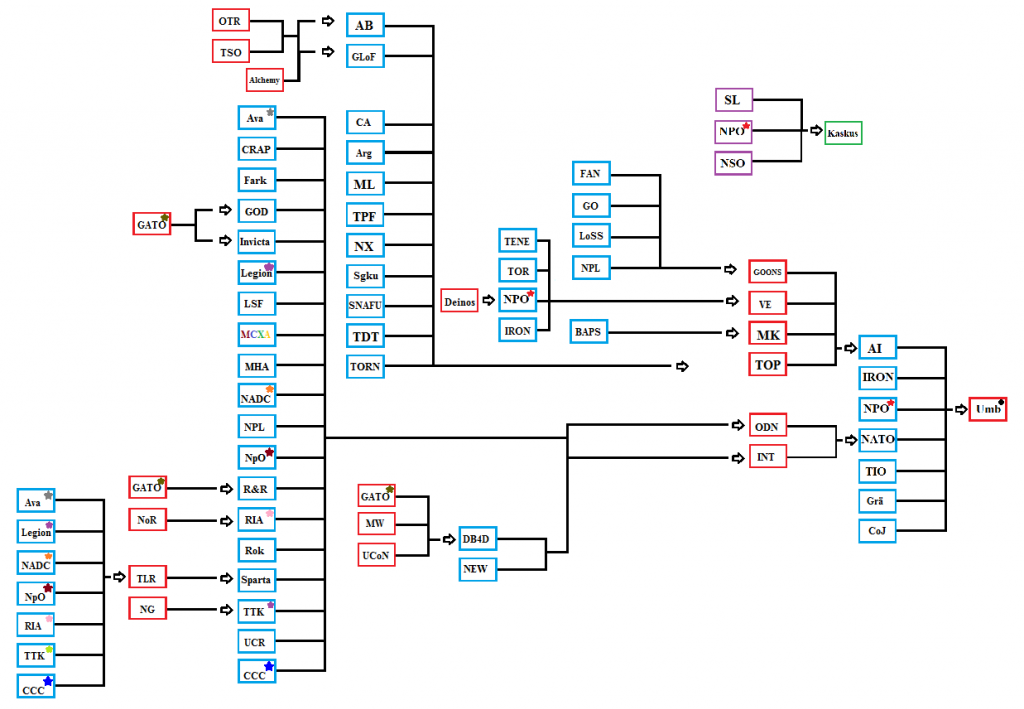 Blue vs. Red ~ Equilibrium Front
Purple vs. Green ~ NPO/NSO - Kaskus Front
* = DBDC
~
SoA removed from the web.
TOS changed to TSO.
TENE and TOR are not apart of the vertical line against VE
Legion now has 2 purple stars.
A lot of things moved around to adjust to more boxes.
Sorry for not posting on for last night, well and this one soo early. Last night I didn't get home till late and today I have a college meeting at school in like a hour D: