While kingzog's Zog Blog has been chronicling his frustrated (and -ing) efforts to create a new super-duper, lightening-fast, liquid-cooled, impossibly-small 1337 computer, here in Schloss Eggenberg I have just spent the last couple hours on this baby:
For those of you who are less than 20 years old and not a hipster, that thing on the top is a record player. The black disc on top has grooves with bumps in them, the arm extended over it has a needle which translates the bumps into sound. Right now, it's playing a Queen album. The album's case aptly proclaims "No synthesizers!" on the back.
Beneath it, a much newer tuner routes input from radio (signals that fly through the air), the record player, and the tape deck beneath it. The large wheel on the right of the black box controls the volume, you spin it left or right to increase or decrease the volume. Yes, if I want to turn it up, I have to physically walk to the machine. If I get back to my seat and it's too loud, I will walk back to the setup and turn it the other way again. The vibrations from my footsteps there and back will cause slight distortions in the signal the record player send to the tuner as the needle is effected by them.
---
Okay, let me stop being a smug ass now. I just really love this and wanted to show you guys.
The best is yet to come, though!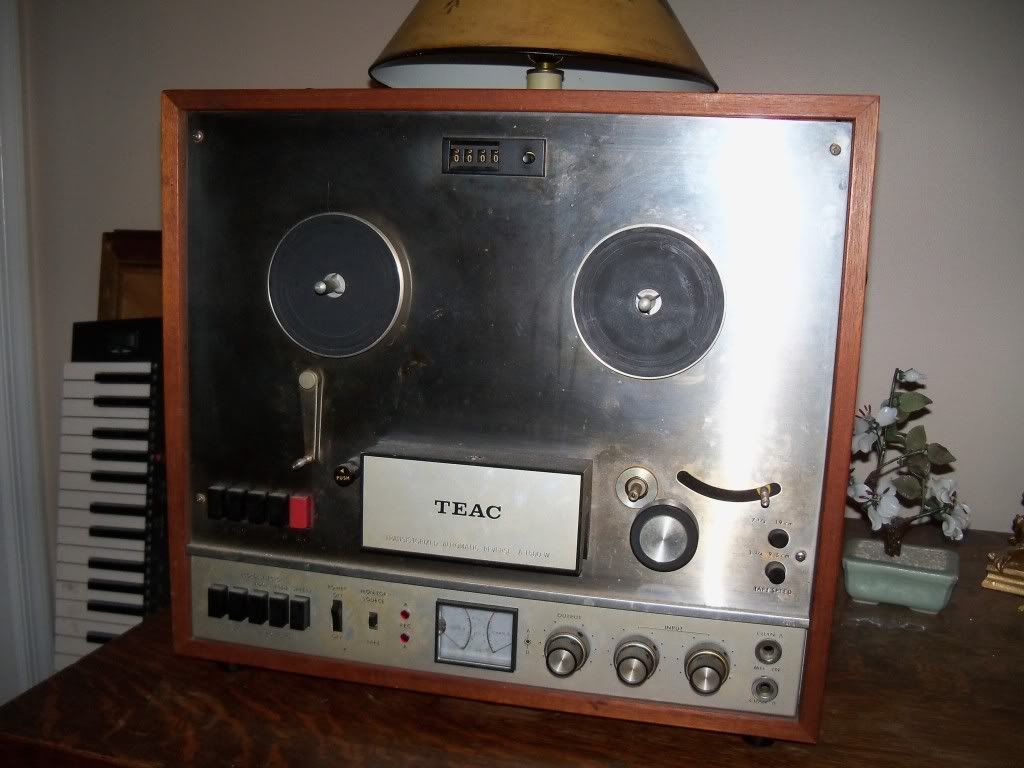 Why, yes, that is a reel-to-reel player! I haven't got space for it where everything is, but I can't wait to get it set up, too. I have a BeeGees tape that I want to listen to on it, lol.
Look at its interface!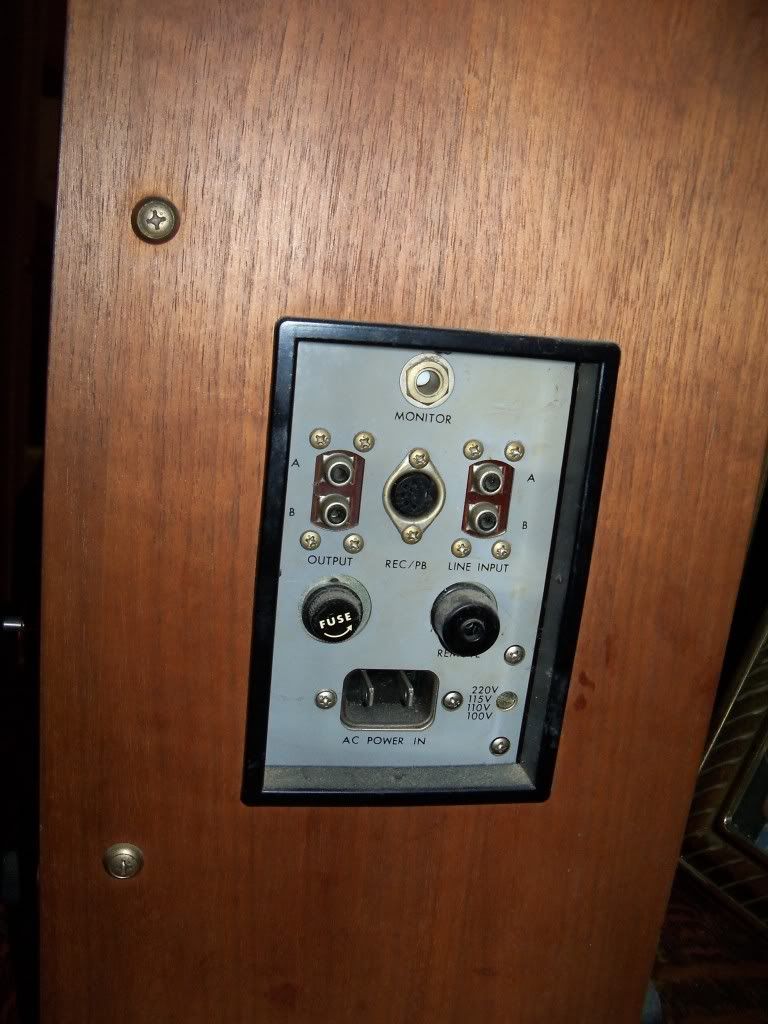 Beautiful.
Anyone else out there still regularly use a record player or reel-to-reel?