Ok... Time to reset the counter...
After an epic night and update, we know have new fronts, new peaces, new traps. On a personal note, if all this was orchestrated, there is only thing to say "Brilliant"... The best sentence i heard so far was "And some said that NPO was evil ? look at that..."
But here is the new war web... without our dear \m/ and PC (Polaris is still in due to a few wars that have not yet been peaced... Stickmen, I salute you).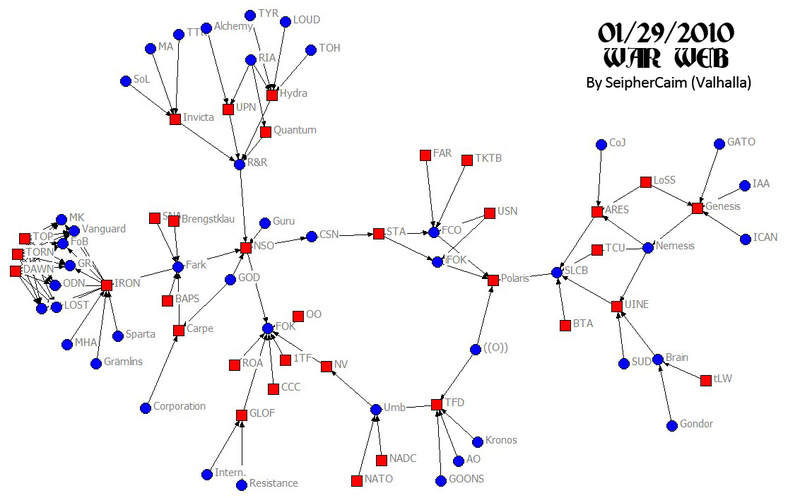 So what's new ?
- Clearly there was a traditional counter attack mechanism (on TFD and Genesis for example and most of Purple).
- The new front is located here on the left (with TOP/IRON and CnG). Will be interesting to see how the other wars get peaced.
- I dont have the numbers and the wiki no more but it should be interesting to see... Advantages to blue ?
- Speaking of colors, I dont know if the dichotomy between red (\m/oralists) versus blue (polarists) is still relevant.. but hey, for simplicity sake, i'll keep it...
Any thoughts, comments ?
Edit for later use:
UINE, tLW, Gondor, The Brain, TCU, Solidarity reached White PEACE. (But Nemesis still here right ?)