I didn't want to create a new topic on the OWF for this, so i decided to publish it here (and the new forum feature pointing to the newest blog entries created the incentive to use a CN blog).
So, this is a web representation of all the DoW posted. I've always been interested in graphical representation and network... so this is a good way to get trained.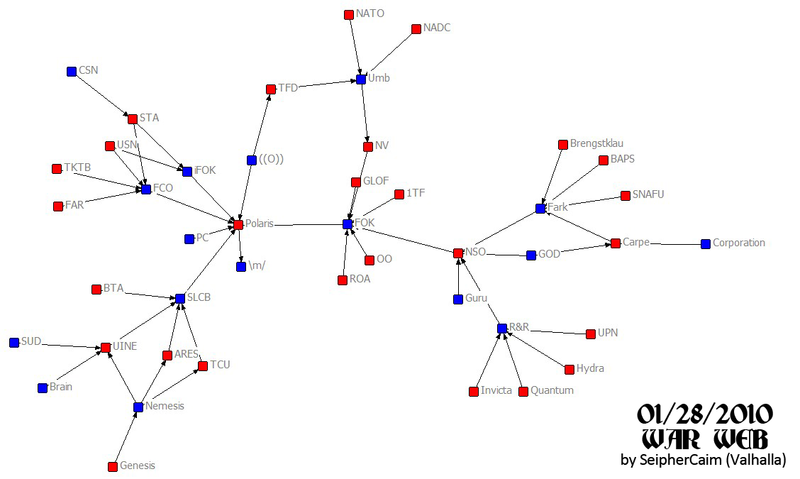 Some direct comments :
- What I like is that we definitely see here the attack and counter attack mechanisms.
- It would be interesting to have the state of the war on the different fronts.
- If i'm active enough, i'll try to make the square to have a size corresponding to the NS size of the alliance.
- Now, guys, i'm too tired and i let you make the comments...
I dont think i've made a mistake in tracking the DoW (thanks to the wiki). But if I did, please let me know.
I'll update it every day. If you have comment, please do so.