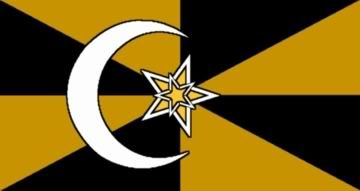 vs.
Rodentia Dominatus, New Desolate Order and the Warriors
Joint Announcement
Who will get the bacon?!
I have always wanted to do this, and every round I have tried to put one together, but until now no one ever took me up on it. Finally someone had the sack to ante up big time and the Warriors are damn proud of both of them. Good friends make for a good war!
Thus, on Update the night of 11/1 and the morning of 11/2, the above will go to war. The lines look fairly close-ish, and with this clusterfluck war everyone else seems to be doing, we are about the only ones left out of it. So we will just take our radioactive toys and go play together.
The "rules:"
Go time: Update November 1st/2nd
- 11:45pm Nov. 1st: Start spy attacks.
Spy attacks prior to 11:45 GET
NO
BACON!
- 11:50 Nov. 1st: Begin declaring wars.
Wars declared prior to 11:50pm GET
NO
BACON!
- War reasons include the word "bacon" whenever possible
The prize: BACON! Let's talk bacon.
Many people love the wonderful taste of bacon, in all its many delicious forms.
For example, some people like romantic bacon:
Bacon can be patriotic:
However, some people might be cautious with their bacon:
Others might go with a bacon log:
Still others will go with a bacon sandwich, or even bacon pie:
Yet, however you love your bacon - there's enough bacon for everyone.
So tomorrow night, expect the bacon to hit the fan, and the fans of bacon to go to war.
o7 NDO, RD and tW!
tl;dr: BACON! Also war. We hope this announcement made you hungry.
PS: I hotlinked the crap out of these and reserve the right to replace links that go bad
Edited by Clash, 31 October 2012 - 08:55 PM.