The New Polar Order and Invicta are pleased to announce an upgrade for our ODoAP to an MDoAP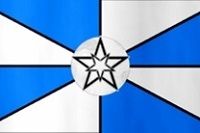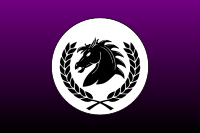 Victory at the Winter Games Accords
Article I: Nonaggression
 
Throwing snowballs at each other, our houses or cars just
isn't a nice thing to do.
Both signatories will hereafter refrain from any form of
hostile activity, hereafter defined as military force, internal subversion or
espionage of any kind, against the other .

 
Article II: Conduct
 
Curling is an event that includes a lot of yelling, but
it is always to help the team and always about the game.

 
Signatories of this pact pledge to show only respect and
good will towards each other. While this will prohibit outright verbal
hostility in all its forms, it will not restrict healthy debate or productive
disagreement.

 
Article III: Mutual Defense
When people start throwing snowballs, it can get pretty
bad, I mean sometimes there could be ice mixed in. Having an extra thrower on
our side is always good. Plus, if they bring water, we can make ice balls and
dominate together.

 
Should either signatory be subject to an act of
aggression, they are well within their rights to request military support,
which the other signatory is obligated to provide.

 
Article IV: Optional Aggression
 
One man luge is a lot of fun, but if you can find a
partner, you really should try Bobsledding!!!!
Should either signatory find it necessary to commit an
act of aggression upon a third party, they may request military support from
the other signatory, though this request is under no circumstances an
obligation.

 
Article V: Assistance
In this ever growing world of who can build the biggest
snowman, it is always good to know that you have friends you can call on when
the competition begins.

 
Should either signatory come into need of aid of either
political or financial aid, they may request such support as is necessary from
the other signatory. It is recognized, however, that this request is in no way
an obligation.
Article VI: Intelligence
 
If either of us knows that a winter storm is threatening
to close down our festivities, then the only thing to do is to let the other
one know to watch the weather channel and listen to the weatherman.

 
Should vital knowledge of a political or military nature
come to the attention of one signatory, they are required to share it with the
other.
Article VII: Non-Chaining
 
Should either party be declared on for their activation
of an outside treaty the defense clause of this treaty becomes optional.
Article VIII: Cancellation
 
If the sun ever comes out and melts the snow to slush and
we can no longer build snowmen or throw snowballs, then it will be time to call
an end to our glorious games.
It is the hope of both signatories that this pact may
last forever, or until the bond it represents grows to the point where an
upgrade is merited. Given the uncertainties of the future, however, it is
recognized that should any of the above Articles be violated, or should some
major irreparable disagreement arise, that this pact maybe canceled after 72
hours notice.
Signed for New Polar Order
Emperor - Dajobo
Regent - EaTeMuP
Imperial Liaison - Quantum Leap
Minister of Love - Sounion
Minister of Peace - Vindicator
Minister of Plenty - Mompson
Minister of Truth - WarGod0001
Deputy Minster of Love - Mc Perterson
Deputy Minister of Peace - King Ryan IV
Deputy Minister of Plenty - Thomas Venner
Diplomat to Invicta - Irish Republic
Signed for Invicta
rotty,  President of Invicta
President Gunn of Acturea, Vice President of Invicta
Ellis, Chief of Staff, Grand Marshal, MoBtN
xR1 Fatal Instinct, Minister of Foreign Affairs
King William, Minister of Finance
Jon32492, Minister of Internal Affairs
King Biscuit, I thought this was the petition to impeech Obama
Thrash, something something Pink Elephants
Edited by WarGod0001, 22 August 2013 - 05:23 PM.